Welcome to Orchard View Middle School
35 South Sheridan, Muskegon, Michigan 49442
Ph: 231.760.1500 Fax: 231.760.1506
New Middle School Administrationl!
We are excited to announce that Mr. Joshua Smith will be serving as principal at the middle school this year, while Mr. Hal Holman will be the assistant principal. Mr. Holman has many years experience as an assistant principal and athletic director. Mr Smith has taught at Muskegon Public and was an Assistant Principal at Muskegon Middle School. Looking forward to great things this year at OVMS from this dynamic leadership team!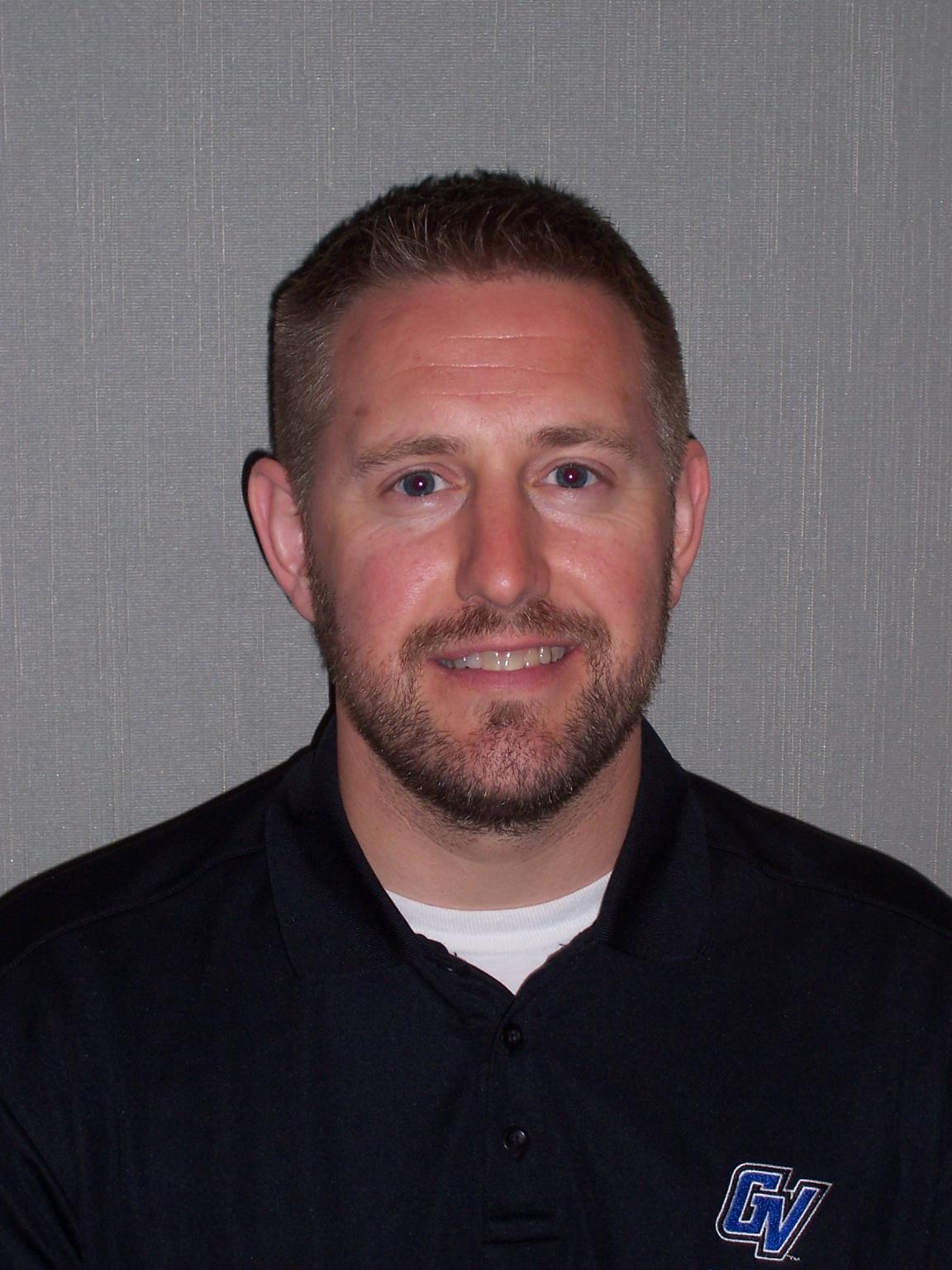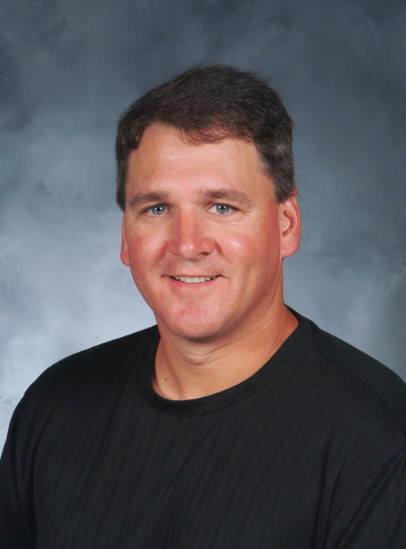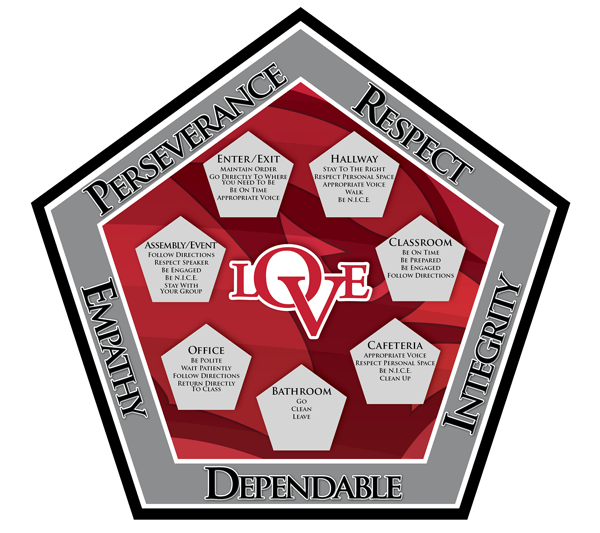 Middle School Announcements

View Archives
Middle School Field Trips
Check out our Facebook Page and see more information about upcoming Field Trips!!
OVMS students are being offered an opportunity to raise money for their class field trips. The field trips include the 6th graders going to Camp Pendalouon April 18 - 20th, the 7th graders going to the Museum of Science and Industry Thursday, April12th and the 8th graders going to Camp Pendalouon May 8-11, 2018. More details for the field trips will be available by November. Each field trip has a fee that covers admission and transportation. In order to help families cover the costs of these field trips, OVMS has set up many fundraising opportunities to help with cost.
Our first fundraiser is through a company called "Great American".
The fundraiser includes 3 parts that can help generate profits that are specifically used toward the student's field trip fees.
1. Brochure sales including items like chocolate, wrapping paper, magazines, jewelry, bags, kitchen items and much more.
2. An online store that you and any potential customer will be given access to.
This store will include the items in the brochure and much more.
3. Post card booklet that you and your student fill out and return to the MS so that Great American can send magazine order forms to.
This fundraiser starts Thursday, September 14th and runs for two weeks, ending on Thursday, September 28th.

Calendar
Middle School Calendar
Middle School Calendar

‹

May

2018

›

S
M
T
W
T
F
S
1
2

May 2

3:45 PM to 5:45 PM

Middle School Track @ Ludington Middle

Middle School Main Calendar

3
4
5
6
7

May 7

4:00 PM to 6:00 PM

Middle School Track Conference Meet - Home

Middle School Main Calendar

8

May 8

8th Grade Field Trip

Camp Pendalouan, 1243 E Fruitvale Rd, Montague, MI 49437, USA

Middle School Main Calendar

This event has a Google Hangouts video call. Join: https://plus.google.com/hangouts/_/orchardview.org/lameka-sima?hceid=b3JjaGFyZHZpZXcub3JnX244aDB2b29paDExb2tpam01ZHNnOWJvNnBvQGdyb3VwLmNhbGVuZGFyLmdvb2dsZS5jb20.5ojh10teauar3lfcnppjt2e5ce&hs=121

2:30 PM to 3:30 PM

Staff Meeting

Middle School Main Calendar

No NEST today This event has a Google Hangouts video call. Join: https://plus.google.com/hangouts/_/orchardview.org/lameka-sima?hceid=b3JjaGFyZHZpZXcub3JnX244aDB2b29paDExb2tpam01ZHNnOWJvNnBvQGdyb3VwLmNhbGVuZGFyLmdvb2dsZS5jb20.1qp60shn3gan8ghdn9atqpu4as&hs=121

9

May 9

8th Grade Field Trip

Camp Pendalouan, 1243 E Fruitvale Rd, Montague, MI 49437, USA

Middle School Main Calendar

This event has a Google Hangouts video call. Join: https://plus.google.com/hangouts/_/orchardview.org/lameka-sima?hceid=b3JjaGFyZHZpZXcub3JnX244aDB2b29paDExb2tpam01ZHNnOWJvNnBvQGdyb3VwLmNhbGVuZGFyLmdvb2dsZS5jb20.5ojh10teauar3lfcnppjt2e5ce&hs=121

10

May 10

8th Grade Field Trip

Camp Pendalouan, 1243 E Fruitvale Rd, Montague, MI 49437, USA

Middle School Main Calendar

This event has a Google Hangouts video call. Join: https://plus.google.com/hangouts/_/orchardview.org/lameka-sima?hceid=b3JjaGFyZHZpZXcub3JnX244aDB2b29paDExb2tpam01ZHNnOWJvNnBvQGdyb3VwLmNhbGVuZGFyLmdvb2dsZS5jb20.5ojh10teauar3lfcnppjt2e5ce&hs=121

11

May 11

8th Grade Field Trip

Camp Pendalouan, 1243 E Fruitvale Rd, Montague, MI 49437, USA

Middle School Main Calendar

This event has a Google Hangouts video call. Join: https://plus.google.com/hangouts/_/orchardview.org/lameka-sima?hceid=b3JjaGFyZHZpZXcub3JnX244aDB2b29paDExb2tpam01ZHNnOWJvNnBvQGdyb3VwLmNhbGVuZGFyLmdvb2dsZS5jb20.5ojh10teauar3lfcnppjt2e5ce&hs=121

12
13
14
15
16
17
18
19
20
21
22

May 22

Henry Ford Field Trip

Middle School Main Calendar

This event has a Google Hangouts video call. Join: https://plus.google.com/hangouts/_/orchardview.org/lameka-sima?hceid=b3JjaGFyZHZpZXcub3JnX244aDB2b29paDExb2tpam01ZHNnOWJvNnBvQGdyb3VwLmNhbGVuZGFyLmdvb2dsZS5jb20.6ipa6svl4d1vvjlvb0d786eh97&hs=121

23
24
25

May 25

Early Release - dismissed at 12:35 p.m.

Middle School Main Calendar

This event has a Google Hangouts video call. Join: https://plus.google.com/hangouts/_/orchardview.org/lameka-sima?hceid=b3JjaGFyZHZpZXcub3JnX244aDB2b29paDExb2tpam01ZHNnOWJvNnBvQGdyb3VwLmNhbGVuZGFyLmdvb2dsZS5jb20.3a3a2nb157tkq0n0id9caek331&hs=121

26
27
28

May 28

NO SCHOOL - Memorial Day

Middle School Main Calendar

This event has a Google Hangouts video call. Join: https://plus.google.com/hangouts/_/orchardview.org/lameka-sima?hceid=b3JjaGFyZHZpZXcub3JnX244aDB2b29paDExb2tpam01ZHNnOWJvNnBvQGdyb3VwLmNhbGVuZGFyLmdvb2dsZS5jb20.7pc3m2ev6fnbv8st1h2a0hqunc&hs=121

29
30
31

May 31

8:00 AM to 11:30 AM

8th Grade Career Day

Middle School Main Calendar

This event has a Google Hangouts video call. Join: https://plus.google.com/hangouts/_/orchardview.org/lameka-sima?hceid=b3JjaGFyZHZpZXcub3JnX244aDB2b29paDExb2tpam01ZHNnOWJvNnBvQGdyb3VwLmNhbGVuZGFyLmdvb2dsZS5jb20.4pteb6k17g3qi1qs8kvljf3o0o&hs=121
Middle School Upcoming Events

Early Release - dismissed at 12:35 p.m.

May 25

Middle School Main Calendar

This event has a Google Hangouts video call. Join: https://plus.google.com/hangouts/_/orchardview.org/lameka-sima?hceid=b3JjaGFyZHZpZXcub3JnX244aDB2b29paDExb2tpam01ZHNnOWJvNnBvQGdyb3VwLmNhbGVuZGFyLmdvb2dsZS5jb20.3a3a2nb157tkq0n0id9caek331&hs=121

NO SCHOOL - Memorial Day

May 28

Middle School Main Calendar

This event has a Google Hangouts video call. Join: https://plus.google.com/hangouts/_/orchardview.org/lameka-sima?hceid=b3JjaGFyZHZpZXcub3JnX244aDB2b29paDExb2tpam01ZHNnOWJvNnBvQGdyb3VwLmNhbGVuZGFyLmdvb2dsZS5jb20.7pc3m2ev6fnbv8st1h2a0hqunc&hs=121

8th Grade Career Day

May 31

8:00 AM to 11:30 AM

Middle School Main Calendar

This event has a Google Hangouts video call. Join: https://plus.google.com/hangouts/_/orchardview.org/lameka-sima?hceid=b3JjaGFyZHZpZXcub3JnX244aDB2b29paDExb2tpam01ZHNnOWJvNnBvQGdyb3VwLmNhbGVuZGFyLmdvb2dsZS5jb20.4pteb6k17g3qi1qs8kvljf3o0o&hs=121

End of the Year Grill Out

Jun 1

11:30 AM to 1:00 PM

OVMS

Middle School Main Calendar

1st lunch A will start at 11:25. 2nd lunch B will start at 12:25. The cost is $3.50 per adult lunch. We will be serving a grilled hot dog or hamburger, potato salad, baked beans, fresh fruit, veggie bar, ice cream and choice of milk. This event has a Google Hangouts video call. Join: https://hangouts.google.com/hangouts/_/orchardview.org/lameka-sima?hceid=b3JjaGFyZHZpZXcub3JnX244aDB2b29paDExb2tpam01ZHNnOWJvNnBvQGdyb3VwLmNhbGVuZGFyLmdvb2dsZS5jb20.6406p6ah2g0vn4leba9nqgvpa7&hs=121

Early Release - Dismissed at 12:35

Jun 7 - Jun 8

Middle School Main Calendar

This event has a Google Hangouts video call. Join: https://plus.google.com/hangouts/_/orchardview.org/lameka-sima?hceid=b3JjaGFyZHZpZXcub3JnX244aDB2b29paDExb2tpam01ZHNnOWJvNnBvQGdyb3VwLmNhbGVuZGFyLmdvb2dsZS5jb20.4lo36n03pgpra3sve0ecseaa4u&hs=121

End of 4th MP

Jun 8

Middle School Main Calendar

This event has a Google Hangouts video call. Join: https://plus.google.com/hangouts/_/orchardview.org/lameka-sima?hceid=b3JjaGFyZHZpZXcub3JnX244aDB2b29paDExb2tpam01ZHNnOWJvNnBvQGdyb3VwLmNhbGVuZGFyLmdvb2dsZS5jb20.0mkmf69e42riv68f5t9jds1de5&hs=121

Last Day of School

Jun 8

Middle School Main Calendar

This event has a Google Hangouts video call. Join: https://plus.google.com/hangouts/_/orchardview.org/lameka-sima?hceid=b3JjaGFyZHZpZXcub3JnX244aDB2b29paDExb2tpam01ZHNnOWJvNnBvQGdyb3VwLmNhbGVuZGFyLmdvb2dsZS5jb20.0qm8heksvkt8hn6o0v5fnaf36i&hs=121

Spotlights